A doua reteta pentru Halloween se adreseaza vrajitoarelor sau celor ce au aspiratii de vrajitori. Bine, macar de Harry Potter :))


Este o reteta simpla, gustoasa si de mare efect. Daca va mai spun ca se face si rapid sigur va voi tenta.

The second recipe for Halloween is addressed to witches or those who have aspirations of wizards. Well, even of Harry Potter :))

It's a simple recipe, tasty and very nice. If I will tell you that is cooked fast I will surely tempt you.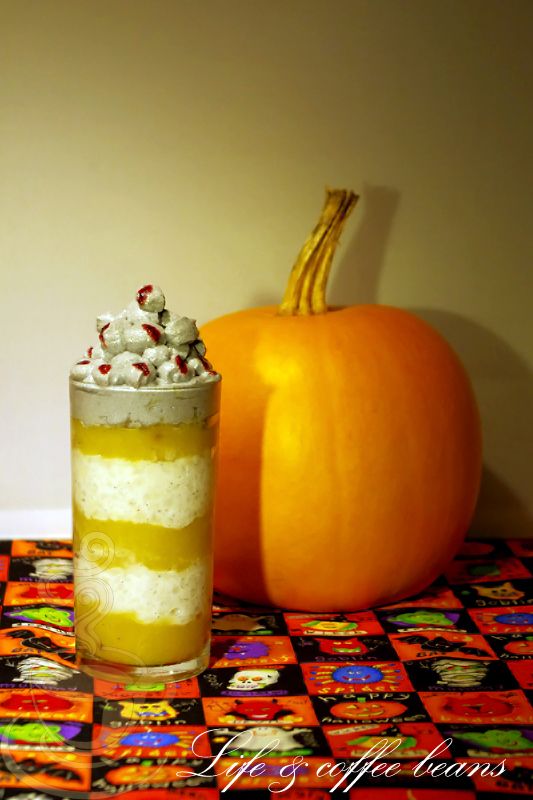 Dar sa va spun ce-i place vrajitoarei atat de mult. Budinca de perle de tapioca si piure aromat de mere. Un mot de bezea sau frisca deghizeaza un desert banal intr-unul foarte ingenios si potrivit vremii mohorate de toamna.
Ingrediente:
- 200 g perle tapioca
-300 ml apa
-500 ml lapte
-4-5 linguri de zahar
-vanilie
-scortisoara
-cuisoare
-anason
-5-6 mere
Topping
-1 albus
-2 linguri de zahar
-colorant alimentar
sau
-150 ml frisca lichida
-2 linguri de zahar
But let me tell you what the witch likes so much. Pudding with tapioca pearls and flavored apple puree. A topping of meringue or whipped cream will transform a common dessert into a very cleverly decorated one suitable for this weather and dreary autumn.
Ingredients:
- 200 g tapioca pearls
-300 ml water
-500 ml milk
-4 to 5 tablespoons sugar
-vanilla
-cinnamon
-cloves
-anis
-5 to 6 apples
Topping
-1 eggwhite
-2 tablespoons of sugar
-food coloring
or
-150 ml whipped cream
Perlele de tapioca se pun la inmuiat in cei 300 ml de apa si se lasa cca 30 de minute.
Tapioca pearls will be put to rehydrate in 300 ml of water and left about 30 minutes.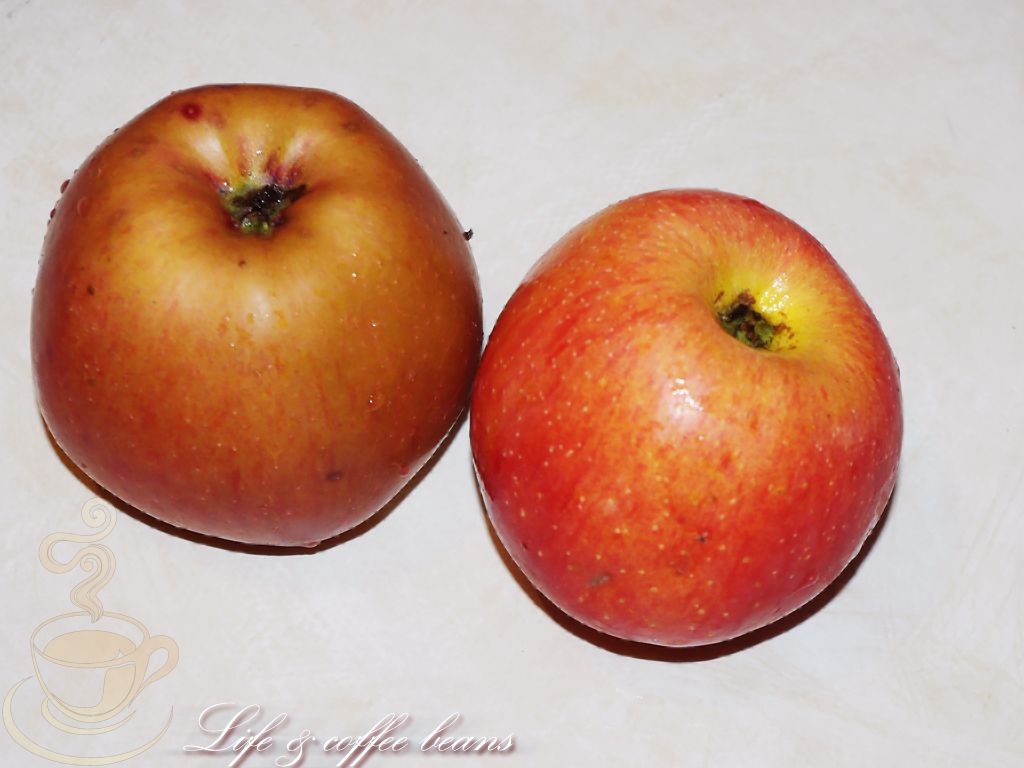 Acestea se curata de coaja si cotor si se taie in cuburi. Se pun intr-o cratita impreuna cu scortisoara, cuisoare, anason, se adauga apa si se fierb pana cand se inmoaie. Odata fierte, merele se strecoara si se lasa la racit dupa care se mixeaza. Vom obtine un piure aromat si acrisor.
Meanwhile we'll prepare the apple puree.
Apples will be peeled and the stub will be taken out and then cut into cubes. Place the cubes of apples in a saucepan with cinnamon, cloves, anise, add water and boil until they will get soft. Once cooked, strain the apples and leave them to cool off and then mix it. We'll get a flavored and sour puree.


Tapioca will be boiled in the sweetened and vanilla flavored milk. It does look like rice with milk isn't it? But tapioca is a lot smoother than rice. We will let the pudding to cool off.

Topping can be meringue made ​​of an egg white, two tablespoons of sugar and some dye or 150 ml of whipped cream, two tablespoons of sugar and a some color (or syrup, why not?) or nothing. You can drizzle syrup over pudding for a dramatic effect of blood :))


Happy Halloween! :D
Etichete: Desert / Dessert, Halloween